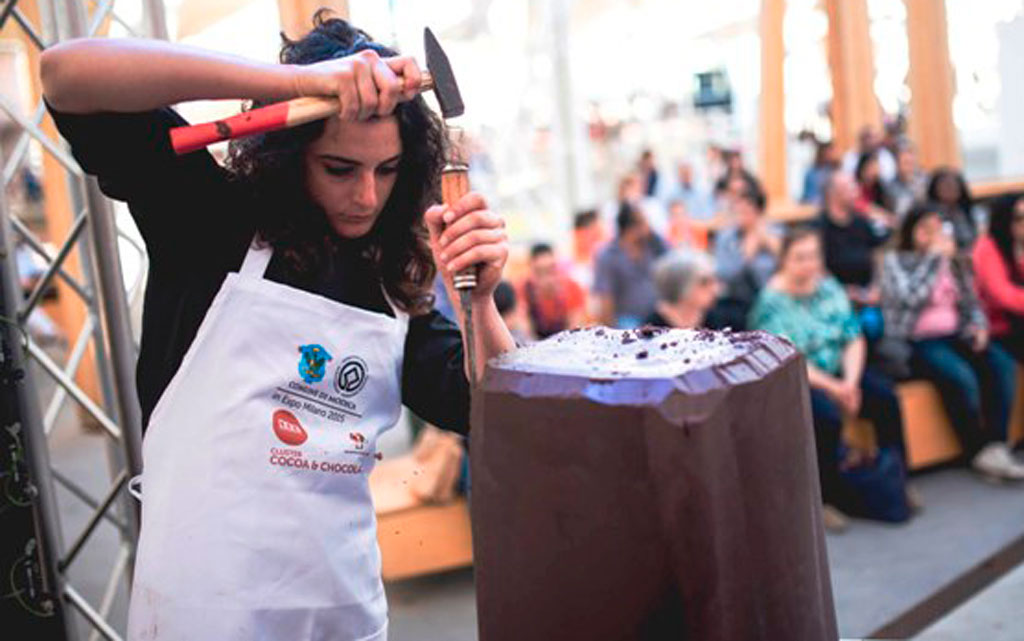 Animal husbandry, between art and taste: the "Frisona" in chocolate sculpture at FAZI 2021
It will be an even sweeter FAZI 2021. The first Modica chocolate sculpture of the "Frisona" breed of cattle will be made directly at the fair by the master chocolatier Elisa Corallo.
The event, with its unquestionable aesthetic appeal, will be possible to attend Saturday 6 November starting at 12.00 in Hall 5, in the stand of the Leocata Mangimi company.
An artistic work, one of a kind and with an incredible communicative capacity, will be created for the Chocolate Museum of Modica. From the cocoa paste block, the iconographic scheme of the work marks the true "symbolic" artistic value of the Friesian breed, with a black dappled coat, proportionate, vigorous and an object of interest in the zootechnical world.
"Not only an example of taste, reports Marta Leocata – external relations manager of Leocata Mangimi-, but also a representation that wants to be a message of birth and growth of the bovine that speaks with a simple, sweet language, of excellence also because the Modica chocolate is the first Italian chocolate to be protected by a European Union certification with the IGP stamp, therefore synonymous with certified quality ".
The works of the sculpture will be curated by the artist Elisa Corallo, already awarded at the Milan Expo for having represented with a chocolate sculpture the theme "Feeding the planet, energy for life" and among the authors of the statuette of the "Dumbo film festival ", the New York film festival that rewards the winners with a statuette depicting Manhattan's Tower Bridge.