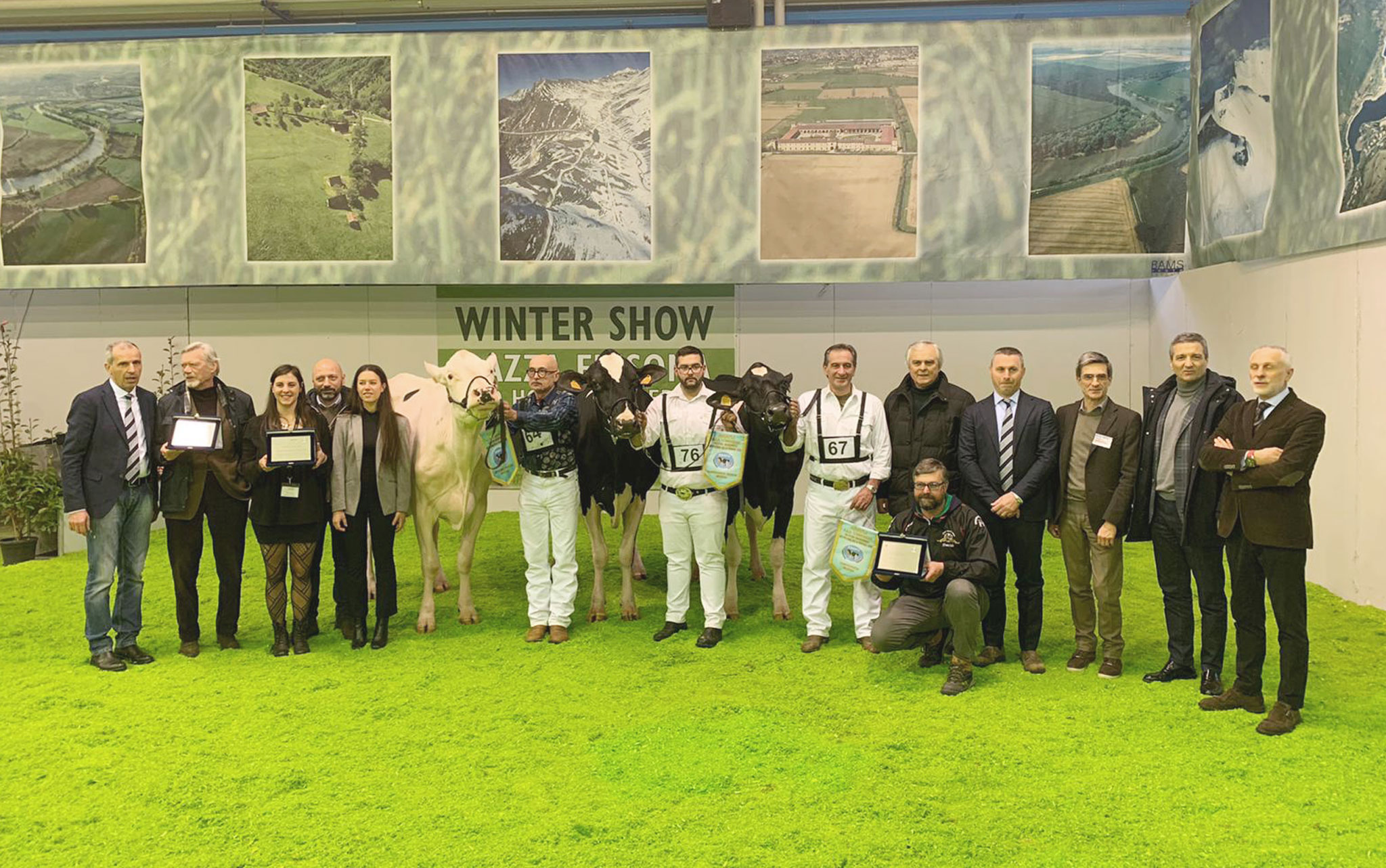 The 92nd FAZI Winter Show speaks about Mantua
At the Winter Show, an interregional competition organized by the Lombardy Regional Breeders Association (Aral) at the 92nd Italian Agricultural Zootechnical Fair in Montichiari, the Errera Holsteins cattery of Davide Errera di San Cataldo, in the province of Mantua, wins.
The absolute champion of the show (and best breast), born on 18 December 2015 and at the "C.M.E. Atwood Genny", is raised in her record farm, where zootechnical awards are almost a constant of her and of which, in several years of career and competitions, she has lost count.
The reserve champion of the Winter Show also comes from her stable and is the cow "C.M.E. Eudon Emy ", born on December 5, 2014.
Farm located in the Grana Padano district, a few kilometers from the Great River, Errera raises a total of 310 heads, of which 123 are milking cows. The daily milk production is around 39 liters per head, given to the Latteria Agricola del Po, of which Davide Errera is a director. The cultivated hectares are 64.
Honorable mention (and best udder of young cows) for "Pradazzo Mf Perla" of the agricultural company Pradazzo di Donini Ettore and Riccardo di Cremona.
Also on the podium was Brescia, the first province for milk production, with the Volpere farm of Stefano Cioli di Remedello, awarded with the honorable mention heifers and heifers.